Google Street View Trusted
---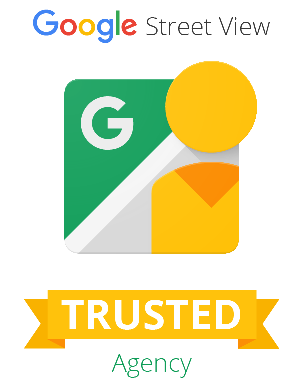 Google Street View Trusted is an exciting new product from the world's largest search engine. An extension of Street View, your prospective customers can virtually step inside your business day or night from anywhere in the world and from any device.

So even when you're closed, your business is open and always looking its best. Increase your exposure on the world's most popular search engine. You don't even have to have your own website.

With decades of experience producing high-end imagery for some of the world's most prestigious brands, we provide the highest quality product, guaranteed. One-off cost, no renewal fees, no hidden charges.
BASED ON A RECENT SURVEY CARRIED OUT BY GOOGLE
VIRTUAL TOURS HELP DOUBLE INTEREST IN BUSINESS LISTINGS
Those who view a listing with a virtual tour are twice as likely to be interested in booking a reservation there. And among 18-34 year-olds in particular, prospects are 130% more likely to book based on a tour.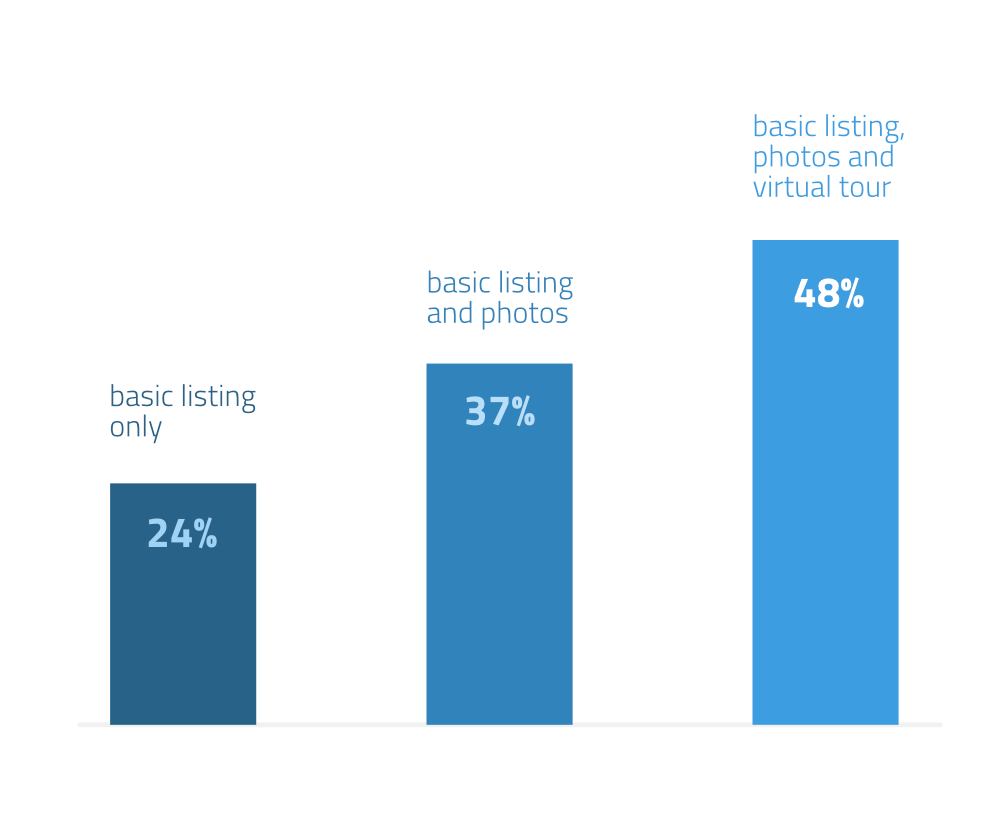 TWO OUT OF THREE PEOPLE WANT MORE VIRTUAL TOURS
Among people surveyed, 67% want more business listings to have virtual tours. Of the remainder, 26% were indifferent, and 7% stated that more virtual tours were unnecessary.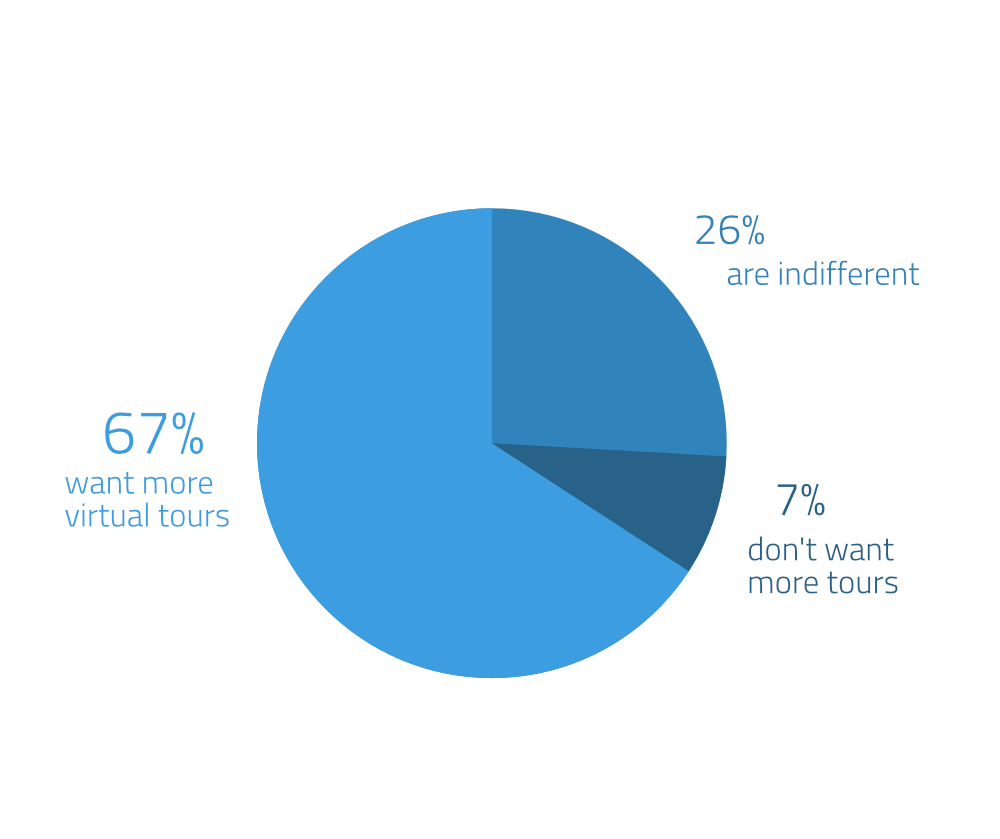 GOOGLE IS #1 FOR LOCAL SEARCH
When searching for restaurants and hotels online, 62% of people use Google.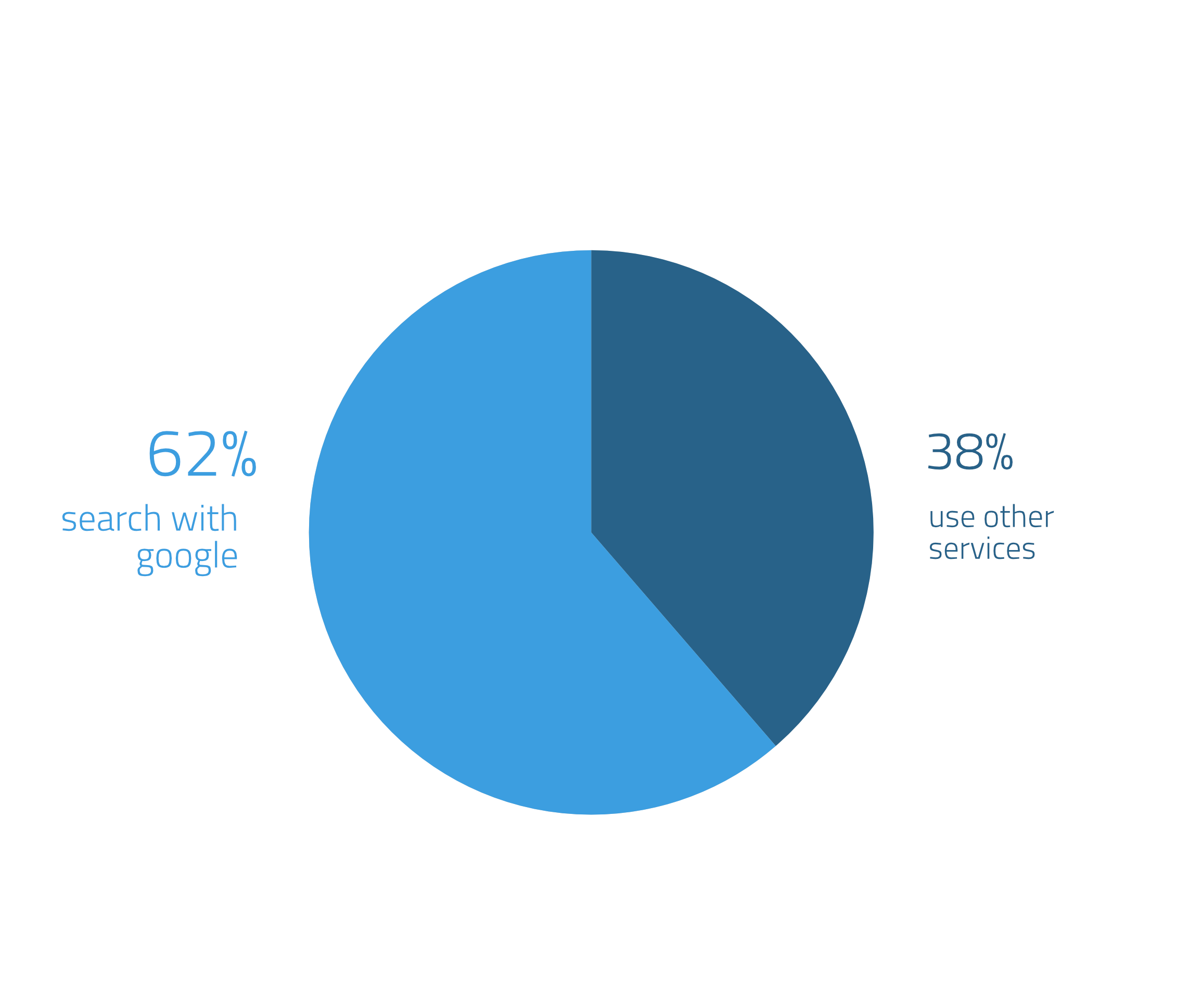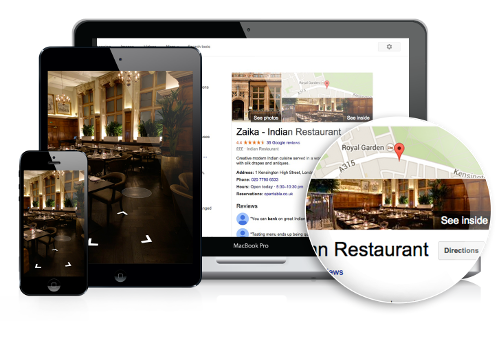 Here are some of the benefits of having your own Google Street View Trusted Tour.
Real results

Independent studies have shown that a 360° tour helped double interest in business listings, among 18-34 years olds in particular. Over 80% said that a Street View tour was a deciding factor in making their choice to book, visit or buy.

Showcase on Google

90% of people looking for businesses use Google. Your Virtual Tour will prominently appear on Google search results, Google Maps and Google+ It will enhance your SEO and give potential customers an extensive overview of your business.

Open 24/7

Your website is your shop window to the world which allows your business stand out from the crowd. Your interactive 360° tour will showcase your premises 24/7 to people anywhere in the world using any device.

Embed

Your virtual tour can be easily embedded on your website and social media, at no extra cost - another gateway to attracting more clients and generating more business.

Enhanced Navigation tours

For larger businesses we offer an enhanced navigation version for your website. Key features include drop down menus, links to booking pages and text box info. You can see an example here.

Professional stills

We are also skilled commercial photographers. We can also shoot a set of brochure quality photographs which will appear as part of your business listing on Google and for your general marketing purposes.