Broadcast TV and Corporate Video Production
---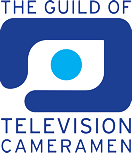 Having filmed, edited and produced TV programmes for some of the most popular primetime shows and broadcasters around the world, our video production team are true experts in their field with decades of experience behind them.
Our wide range of programming styles include Drama, Documentary, Entertainment, Observational, Sport and Reconstruction. Plus, because we've shot in all sorts of socially and climatically demanding environments, no job is beyond our capabilities.
Credits include National Geographic, BBC, ITV, Channel 4, Channel 5, Discovery and Sky.
Having worked to such high standards for the broadcast sector, we're now able to offer the highest level of professionalism to your business videos. Using industry-leading broadcast equipment and our in-depth expertise, we ensure the highest calibre production to showcase your business in the best possible light.
To learn more about what we can do for your business videos get in touch.>